3D SEISMIC ACQUISITION

The following images were taken onboard the GECO RESOLUTION offshore Malaysia, June 1999. Mobilisation was somewhat unconventional since the harbour was not available. Happy personnel were transported safely via a supply boat to the anchorage point offshore and boarding was via the standard gangplank alongside. For the safety conscious note calm seas and life jackets employed.

Source Details Something we picked up on the way... Click on the bordered text boxes on the following image for a virtual tour of the seismic boat.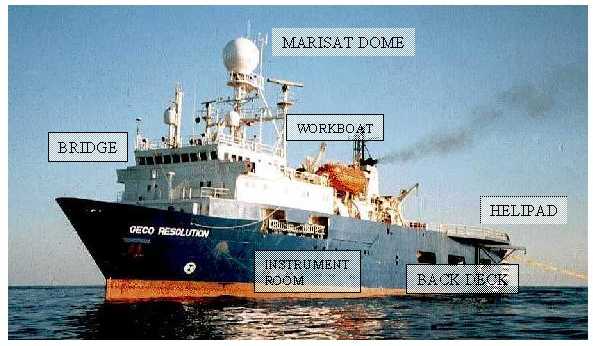 Pictures courtesy of Mark Crawley and GECO-PRAKLA.